HDL Global
HDL Global
Day -1 begins!
Not the greatest weather for our guests, but it's the content that counts. We're one day away from HDL Global 2010.
HDL Global
Press Check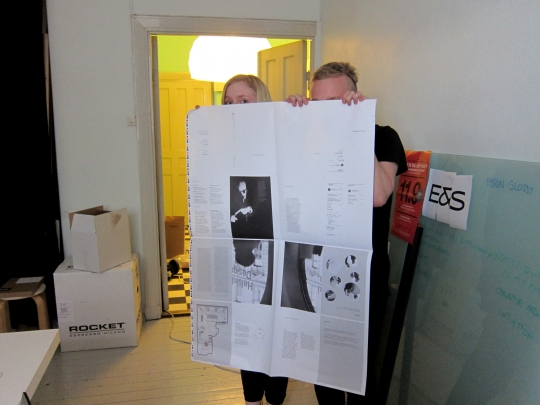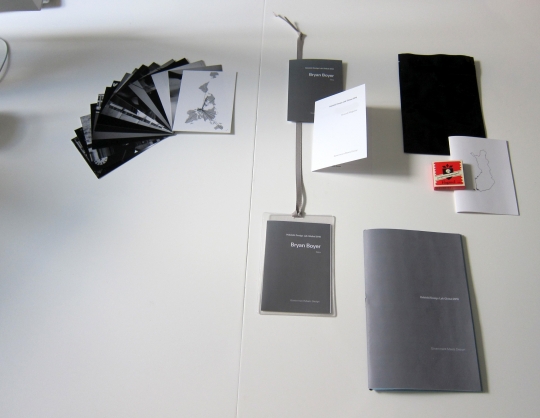 Five days till HDL Global 2010.
HDL Global
Yrjö Sotamaa's reflections on HDL Global 1968
For Yrjö Sotamaa, being able to visualize ideas, think on a global scale, and bind together different kinds of expertise is an inspiring mix of capabilities that design offers to the world. As he mentions, these competencies are just as important today as they were 40 years ago, which is why we're excited about continuing the discussion at HDL Global 2010.
This was the spirit championed at HDL Global 1968, which Yrjö organized with four other colleagues, including Juhani Pallasmaa and Jaakko Ihamuotila. In this video interview, I met with Yrjö at his home outside of Helsinki to discuss the 1968 event, its lasting impact, and the friendships it fostered between people such as Buckminster Fuller, Victor Ppanek, and Marimekko-founder Armi Ratia.
HDL Global
Jaakko Ihamuotila's reflections on HDL Global 1968
Leading up to HDL Global 2010 we've been digging into the HDL archives and talking to some of the organizers of the event in the 1960s that has grown up to become part of the Helsinki Design Lab initiative.
Jaakko Ihamuotila spent decades running Neste and Fortum, two of Finland's largest corporations, but as a young student he was one of the organizers, together with Juhani Pallasmaa and three others, of HDL Global 1968.

Jaakko kindly sat with me in his home for this video interview discussing his role as one of the organizers of Teollisuus Ympäristö Tuotesuunnittelu (Helsinki Design Lab Global 1968), and in particular the value of design when exploring new areas of knowledge.
HDL Global
Juhani Pallasmaa's reflections on HDL Global 1968
In addition to being a prolific author, Juhani Pallasmaa is one of Finland's most prominent living architects and he also happens to have been one of the organizers of HDL Global 1968. In this video interview, Marco Steinberg met with Juhani in his home to talk about the state of the world and design's role in the 1960s and 1970s.
As we near HDL Global 2010, it's fascinating to look back at these historical roots and see how things have both changed immensely and stayed the same. Next wednesday have another interview coming up, this time featuring Jaakko Ihamuotila.
HDL Global
Making a picture
Emil + Stephanie are developing the visual identity for HDL Global 2010 as something that's more dynamic than a logo and less rigid than a system. The approach is to create a mood in the imagery that hints at a broad territory of possibilities as we invite our event guests to explore new territories in leadership, decision-making, and strategic redesign. The material prominently features a photo illustration (seen here if you scroll down) which was created in a frenzied weekend of creativity. It looked something like this:
This kicks off a month of films for HDL. Each wednesday between now and the end of August we'll post a short film. Following this are a series of three interviews with some of the people who organized HDL Global 1968.