Field Reports
Design ROI
Today I spent time with the research team at the Helen Hamlyn Centre in London. Stunning work looking at applying design to bring innovation in healthcare (one of many areas of focus): Maya gave us an overview of their low cost disposable surgical tools; Johnny talked about their resus-station; Sally showed the graphic design of injectable medicines; Rob walked me through their Smartpods. All stellar work, well worth a study!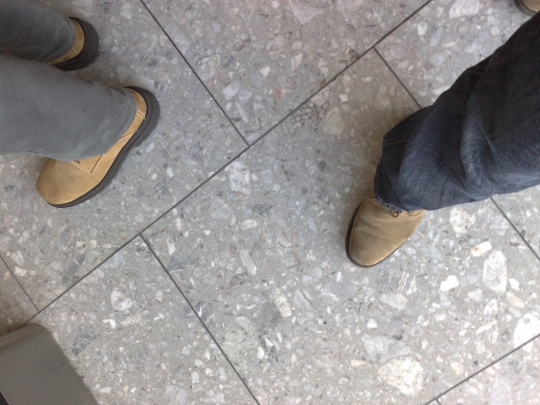 While the tangible outputs of their work were great design solutions, the real jewel is the process. Much of our discussion focused on an innovation cycle that does not stop at concepts, but pushes it beyond to implementation. When we talk about healthcare getting all the right stakeholders, identifying key champions, finding the right funding (money, after all, does not come without strings attached!), framing the problem productively, keeping focus, having the right stewardship…. well, it's not easy. And it does not happen overnight. But this is a design process that enables the design solution to shine.

The great challenge today is not so much great ideas, but implementing great ideas. In an age where risk is a risky proposition, being able to demonstrate that a new way of framing problems (through design) leads to better solutions is critical. But without an innovation process that spans the continuum of inception to implementation it's hard to make the ROI argument…. because there is no return!