Weeknotes
Week 139
Late late late, always with the weeknotes. I do apologise, not least to my more productive colleague Bryan, who is always on time with his weeknotes DAMN HIM. Bryan, Justin and Marco spent most of the week on Low2No here in Helsinki, while also setting up the forthcoming New York and Boston book launches for our In Studio: Recipes for Systemic Change book.
As for me and my tardiness, I can only point to the impact of a 4.5-day trip to Australia. I'm a member of the South Australian government's Integrated Design Commission Advisory Board, and we were due a meeting. As that's a long way to go for a meeting, every other minute was accounted for with some form of productive activity, save a jetlagged dawdle around Darlinghurst which I mentioned here.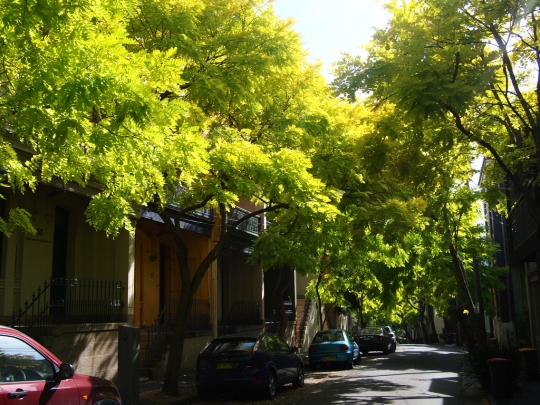 Darlinghurst, Sydney
The advisory board is good: it also features John Denton of Denton Corker Marshall (non-Australian readers may know their multiple-award-winning Manchester Civil Justice Centre building or their work at Stonehenge), plus the writer/critic Elizabeth Farrelly, who I'd long wanted to meet, as well as Dr. Graham Hugo, Prof. Catherin Bull, Prof. Janice Birkeland, Assoc. Prof. Joanne Cys and Jim Hallion from SA Dept. of Premier and Cabinet.
We have a good session in the morning discussing progress on strategic campaigns like Adelaide's 5000+ urban renewal/city redesign project, and how to link, say, a particular riverbank project to wider strategic change that might stretch right across South Australia (I'm always looking for Trojan Horses!)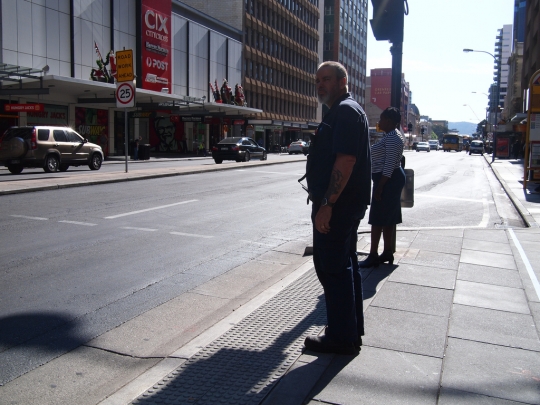 Hot Adelaide
In the afternoon we visit two local productive centres—Adelaide College of the Arts and The Jam Factory. Hearing the staff talk was fairly inspirational, as was seeing the students, craftspeople and artists at work. The live glassblowing at the Jam Factory was quite a blast, though it did occur to me that the heat outside on the street was approaching that of the kiln inside. Quite different to the Helsinki I'd left a few days before (although I'd seen similar scenes in a lovely archive documentary piece about the great Finnish designer Kaj Franck at an exhibition at our Designmuseo a few months ago.)
The work that Integrated Design Commissioner Tim Horton, and State Government Architect Ben Hewett, are doing in South Australia is really interesting. They're closer to government than us i.e. actually embedded within the core of Dept. of Premier and Cabinet, but it's one of the few other projects we know of worldwide beginning to build a strategic design capacity at the core of government. Thanks to Tim, Ben, Sky, and the rest of the team for a good couple of days.
I was also hosted by the Australian Centre for Social Innovation (TACSI) and much thanks to them as well, especially Sarah Stokely and Brenton Caffin. I had a good private session with them, also in Adelaide, and their projects—especially Radical Redesign and Family-by-Family—are well worth checking out. Again, fantastic work.
TACSI also co-hosted a public lecture I gave in Adelaide with the IDC, as well as a 'Social Innovation Dialogue' seminar I ran in Sydney (this was also a joint effort with Australian Social Innovation Exchange, whose Steve Lawrence came through Helsinki a few weeks ago, and was moderated by the great Martin Stewart-Weeks.) (Thanks to Alex Roberts at the Australian Government's Public Sector Innovation site for a nice write-up).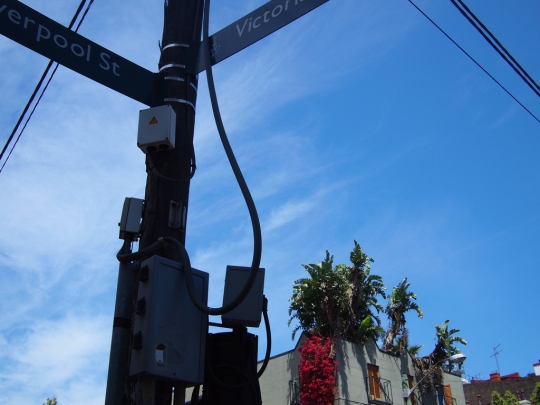 Darlinghurst, Sydney
All that plus an interview on Radio Adelaide's show The Plan, with Angelique Edmonds (it's the South Australian version of Melbourne's essentially peerless 'The Architects', on Triple R) and a newspaper interview too. Phew.
Back in Sydney at the end of the week, I caught up with Gerard Reinmuth, a principal at one of Australia's most interesting architects' practices, Terroir (based simultaneously in Sydney and Copenhagen, as well as on the twitters.) Gerard is also Practice Professor on the Architecture at University Technology, and so I spent a enjoyable if challenging last day in Australia as part of a panel reviewing work on the course Gerard has been teaching over the last few months (panel also included John Choi from Choi Rophia and David Neustein of various. Strategic issues were also to the fore here, as the project was a Sydney-based detention centre for immigrants (talk about a loaded topic); but also much discussion of the particular qualities of building and site. Another excellent project.
So that was week 139 that was.