All posts tagged Design Thinking
Weeknotes
Week 037
In the interest of being consistent, I'm checking in with another weeknote even though it's late and I'm tired. Very tired.
This week began in Santiago with Justin and I visiting the Ministry of Housing as well as some other key partners for Elemental. I'm getting more used to having these sorts of conversations inside the halls of government, but for the moment it's still a learning process. We're calibrating the conversation to the audience and getting better at articulating the specific contributions that design has to offer. It feels like an important thing to be figuring out.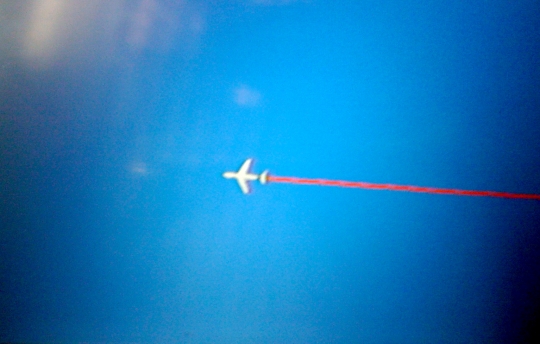 Go west!
Thanks to the international dateline we didn't have a Tuesday. For that matter, thanks to jetlag between Santiago and Sydney, Wednesday was pretty much a waste as well, with the notable exception of a great dinner with Dan Hill of Arup Sydney. We covered everything from urban informatics to fruit bats.
We spent two days with Second Road, digging into their archives and meeting some of their past collaborators and clients, to understand more about the work that they've done with the Australian Taxation Office. It was truly impressive to see the extent to which the ethos of design has seeped into that organization. How many tax offices in the world recruit designers every year? Now we know of at least one!
Among other activities in Helsinki, Adriel spent most of Thursday in an old-folks home learning about what it takes to care for the elderly. Meanwhile Ezra was making visits to Helsinki Police, the Finnish Military, and the Ministry of Education... I know, right?
Over the weekend Justin and I had the pleasure of participating in the Swinburne University Design Thinking conference in Torquay, Australia hosted by the dean of the design faculty, Ken Friedman. It was encouraging to hear the diversity of the conversation and in particular to discover that we're not the only ones who are a bit uncomfortable with the term "design thinking." What about doing? What is design without making? As we increase our appreciation for design as a way of understanding problems let's not forget that design is always obliged to act. This is precisely what we are concerned with at Helsinki Design Lab: how do we best think and do, conceive and act.
Competencies
Practical Magic
Over at frog design they've been talking about what it is that designers do, and have proposed a rather interesting pivot for the conversation: magic. As they tell it the world has two kinds of designers, those who are pro-magic and those who are not.
In the first camp: "What we do has nothing to do with magic! We design objects and interactions for people, in the clearest and most logical way... We help people survive in the world." In other words, design is about function, purpose, usability.

In the second camp: "Of COURSE what we do is magic! We are nothing if not magicians, making the impossible real, bringing the just-out-of-reach right into the palms of our hands. Whether objects, or experiences, we create the moment of wonder and delight." In other words, design is about meaning, emotion, even transcendence, if you will.
This sharp distinction seems a little overzealous, though. Like many things, the answer is somewhere in between. Design practiced well should always have a purpose and function, and to do that it must often "[make] the impossible real." The fact that designers work from conception to implementation is a unique professional obligation and involves the resolution of conflicts and impossibilities of all sorts into a seamless and singular material reality. That itself is a kind of magic.
To actually produce an object or service the designer must rectify conflicting client desires, material behaviors, economic envelopes, and numerous other requirements. This is the really hard part. If the designer is successful, these disparate inputs are dissolved into a wash of intention – as if by magic – and the resultant thing just works in ways equally delightful and useful.
The difficulty of implementation is one of the reasons why "design thinking" is not enough. Putting aside for now a lengthy but necessary discussion about rebooting the practice of design and the way we educate our designers, "design thinking" is only half of the value proposition. A design proposal, no matter how insightful, clever, and well researched is only ever a mere tiptoe into the journey. The success of good design is always the result of combined thinking and doing.
Try out any of the numerous iPhone lookalikes to understand the importance of a continuous spectrum from idea to final product. Even with the same feature set, aesthetics, and ambitions, every iClone I've tried pales in comparison to the original. If there's magic in design it's the practical magic of making any friction between abstract possibilities (ideas!) and material reality (things!) disappear. This, finally, is design thinking and design stewardship working in conjunction to deliver work of the highest caliber.
Field Reports
Bryan Here, Taking Root
In the past few years, groups of people without a direct connection to the practice of design have grown increasingly fond of the word. Business Week even ranked Harvard as one of the top design design schools in the country. Not the Graduate School of Design as you may expect but HBS, Harvard Business School. Huh?!?!
Referred to by some as "Design Thinking," or more broadly as "innovation," this is a way to describe the synthetic, visual, and iterative approach to problem solving that any practicing designer has drilled into their skull during their professional training. If this way of thinking is gaining currency among non-designers, that's because it is truly useful for any number of situations beyond the design of beautiful widgets and functional gizmos.
The converse is also important: if on the one hand the design community lends a hint of its thought process to newcomers in the form of "design thinking," then designers must also seek opportunities to take root within unfamiliar organizations and situations. You could call this the "embedded designer," one who brings the full mélange of visualization, problem solving, and prototyping expertise to bear on problems of process, strategy, and decision making from deep within a host organization.
It should be no surprise that this notion of the "embedded designer" appeals to me since it more or less describes the job I've been asked to perform here at Sitra. As a Design Lead in the Strategic Design Unit I lend the eye (and brain!) of a designer to a range of in-house issues, from refreshing our branding to the more nebulous question of how we foster a strong relationship with designers worldwide.
With the professional training of an architect and a previous background in software design and development, my experience runs the gamut from the shaping of physical objects to the design of abstract interactions. The ability to touch many points along this spectrum is part of what excites me about working at Sitra.
As our plans for HDL 2010 develop I look forward to further articulating the potentials of the "embedded designer" as a way of bringing the important skills and ethos of the design community to questions of decision making in business and government. As Marco has already mentioned, "design" seems to mean something different to each person who utters it. To rescue the term from a slow death as jargon we need to find ways for the design community to engage outsiders while championing our expertise as something deep and specific – design is broader than what you can pick up during a few courses in an MBA program. Thinking like a designer is certainly useful, but the great value proposition of design has always been in the nexus of thinking and doing. If we're successful, this is the spirit that HDL 2010 will foster.