HDL Global
Day Two Comes To A Close
Couldn't have planned it better.

Posted by
Bryan Boyer
September 3rd, 2010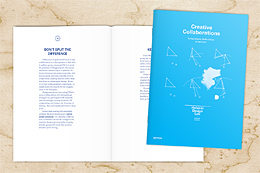 FREE BOOK
Offering 19 rules of thumb to help individuals make the most of creative collaborations.
What is HDL?
Helsinki Design Lab uses strategic design to uncover the "architecture" of large-scale challenges and develop more holistic, complete solutions for improvement. We strive to advance knowledge, capability, and achievement in this discipline, regardless of geography or nationality. HDL most recently operated 2009-2013 and is now closed.
Categories
Memory lane (5 random posts)