Weeknotes
Week 157
Week 157, and a touch of 158 if we're being honest, was mostly about getting things out the door. Almost by coincidence, we finally launched new websites for the Design Exchange Programme and Brickstarter, made some cosmetic tweaks to this very website, and published a 98 page book on street food in Helsinki. It was a lot, but a long time coming!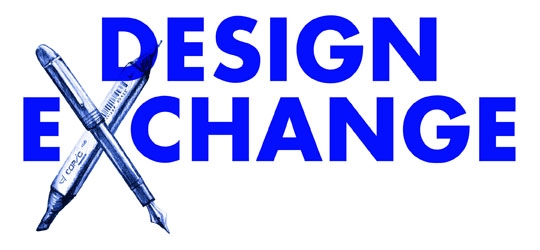 The Design Exchange (DEP) website is where you can track the progress of our embedded designers. The goal of the DEP is to move one step closer to policy by design. This entails enhancing the capabilities of the public sector: new abilities to frame problems, iterate solutions, seek feedback, and communicate clearly.
There's a quick intro to the programme and I've also shared a bit of the background of how the DEP came to be. When I look through our files on that topic, they stretch back to late July 2010. Although we had discussed it internally as a 'what-if', the concept first appeared in the Clues cards (especially the one about Tailor Made Municipal Services) and came up again during the Ageing Studio discussions.
Perhaps it's no surprise that Petri Lehto, a member of the Ageing Studio, has been one of the driving forces behind bringing the DEP to life and we're grateful for his collaboration, as well as that of the many other people involved at our partner organizations.
At the moment we have only one placement up and running, with Sara Ikävalko working at the city of Lahti to develop a new participatory process for a competition they are hosting there.
We're getting closer to having more placement opportunities open. When that happens we'll advertise them here on the HDL site as well as the Design Exchange site, so be sure to check back if you're a Finnish-speaking designer interested in working in the public sector.
In a nice twist of symmetrical history, the same week that we launch a project which took cues and clues from friends at MindLab, saw another group, the MaRS Discovery District in Toronto, looking to HDL for advice on their own explorations of a new lab. The report is quite informative, and we're happy to be a reference as they look for the best way to put "complexity, networked collaboration and design" to good use.

Next up was Brickstarter, a project we're developing that seeks ways to turn NIMBY into YIMBY (yes in my backyard). How might we reorient community action from no full-stop to "no, but how about..." or even "I'd really like...!"
As Dan explains in the introductory blog post, our thinking and work on Brickstarter is beginning to pick up, so we needed a place to bind these thoughts together into a big ball of ideas. The Brickstarter blog is a mix of notes from our field trips, quick dives into terms and concepts, and eventually some case study research. Some themes:
Community decision-making; new engagement tools; long-term investment in sustainable infrastructure; participation and representation; prototyping as research, iteration as planning; user-centred redesign of governance and legislation; different relationships between citizens, businesses and governance; potentially even prototypes of political systems...
To give you a concrete example, What's different about this shady courtyard on Tarkk'ampujankatu...
And this one on Tehtaankatu...?
It's hard to see with the trees full of life in the summer, but the biggest difference between these two courtyards is that features a garden and the other a parking lot. Otherwise they're about the same size, in the same neighborhood, and have the same solar orientation. They're essetially the same from a contextual point of view, yet one group of owners has decided to use the space for parking and another for a garden.
With Brickstarter we are trying to understand how these decisions get made, and eventually to developing a platform that enables them to be made with greater levels of participation. Why? Because we think that new tools will allow communities to make decisions like this with higher social equity, in a less devisive manner than typical NIMBY dynamics, and with heightened attention to opportunities that consider the long-term.
Recently there has been an uptick of interest in 'meanwhile' or temporary usage of sites. We see this as positive development, and in a certain way Brickstarter is our attempt to look at how the verve of these grassroots efforts can be grafted onto the institutions that shape everyday life. One of our hypotheses at the moment is that there is a missing interface to government. What would that look like? Figuring it out will require our usual dip into strategy, but it's likely to also involve building product(s).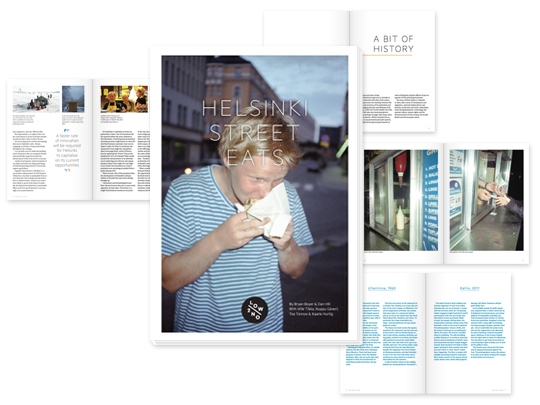 Helsinki Street Eats, the book which was our third release this week, has similar ambitions. We wrote the book to begin asking questions about the extremely positive developments of Ravintolapäivä and the Camionette. On it's own a festival like Ravintolapäivä is a nice urban experience that happens a few days a year, but the next morning it's gone without a trace. With a bit of work on the dark matter, these experiments can be looked at anew as prototypes of a future regulatory, business, and social context.
The book was a way to crack open that question, and now we're slowly but surely sketching out a way for those ideas to take root. If you're the type who is into books and publications, I wrote a post about the ways we experimented with print-on-demand in the production of Helsinki Street Eats.
Otherwise there's not much to say beyond get your copy here!
Beyond these launches, we're still working on internal projects. Parts of that effort is about to wind up soon, which is good because we have our hands full at the moment—as you can probably tell!