HDL Global
HDL Global Day 1 in Pictures
HDL Global 2010 was designed as a social gathering, so what better way to emphasize this than to start with a dinner? The first day of the event started at 18:00 in the spectacular ballroom of Ritarihuone, Finland's House of Nobility.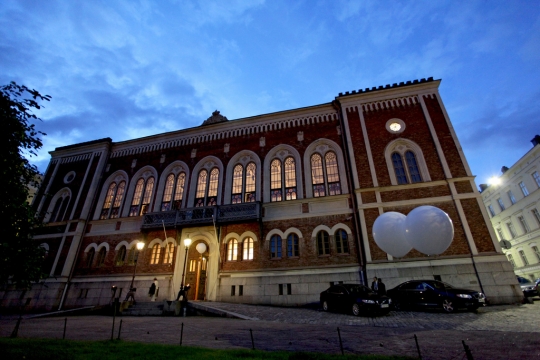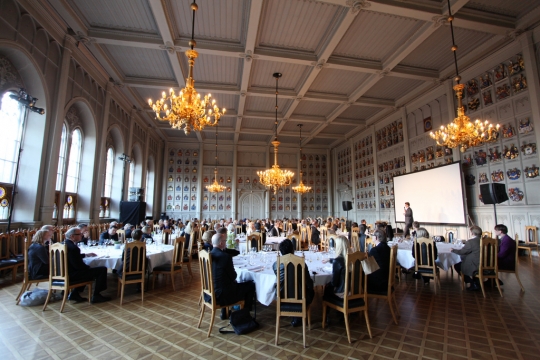 Mikko Kosonen, President of Sitra, welcoming everyone to Finland
As punctuation to the meal and the many conversations at every table, we added three pieces of programme. Over appetizers Filmmaker/Architect Helen Han premiered Tending The Garden City, a short film focusing on the Daily Dump which she created and we produced.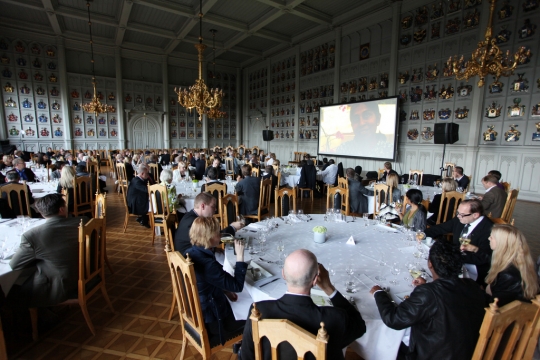 After the main course was cleared Tyler Brûlé, Editor-in-Chief of Monocle Magazine, hosted a conversation embodying the "government meets design" theme of HDL. Finland's Minister of Housing, Jan Vapaavuori and Chilean architect (and Studio member) Alejandro Aravena had a frank discussion about what they saw to gain from engaging each other's work.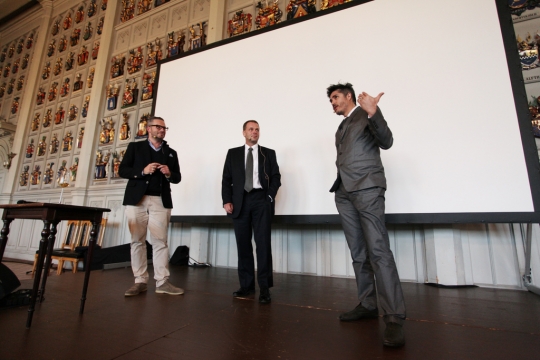 To set the night off right, Helsinki-based architect Tuomas Toivonen took the stage for a lecture on architecture... set to music! Tuomas' "Architecture Is In The House" LP will be available for digital download in the near future and we highly recommend you check it out if you get a chance.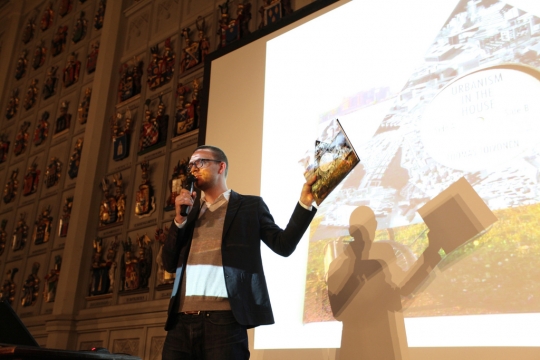 And a whole lot more over at Flickr!
All photos in this post are by Pekka Mustonen.