Weeknotes
Week 071
As the quiet month of July comes to a close, we're savoring these last moments of relative calm. This morning began with a thunderstorm in Helsinki—a sign?
We've been re-working the programme for HDL Global yet again—it's subject to constant tweaks as we fine tune the flow and punctuation. Marco has taken to keeping the programme schedule as a constantly-open document on his computer and from time to time we open that window and twiddle bits around. Should Talk A come before talk B? As we've witnessed while attending other events, getting the order of the day right makes a big difference. Get the sequence wrong and you lose momentum, but if the programme unfolds properly ideas will be humming by the end of the day.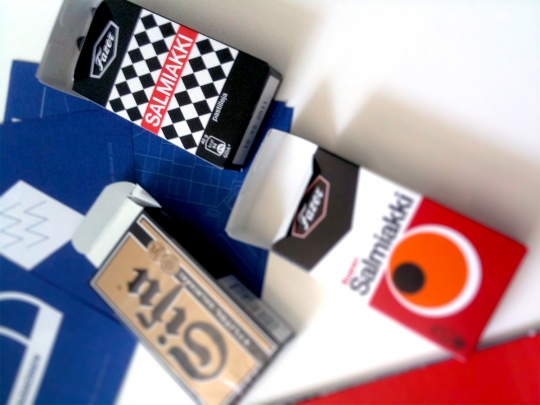 A salmiakki tasting at Emil+Stephanie's office as we curate a welcome pack for our international guests.
Various other bits: on the horn with Eric in San Francisco, Cecilia in Singapore, and Bill in Cambridge, MA; meeting with Emil+Stephanie to review print design work; had a prep meeting with Eetu, who will be helping with some video editing next week; and started thinking through alternative scenarios for all three days of the event. What happens if Person X misses their flight? That sort of thing.
We also began uploading transcripts from HDL Global 1968 to our Flickr account. If you're a fan of Christopher Alexander's work you may enjoy his presentation of "The Organization of Design Pattern." I thought it might be interesting to try an experiment in crowdsourced OCR. I've transcribed the first page of Alexander text, maybe you would like to contribute by OCRing another page?