Weeknotes
Week 073
If this was any indication of what we can expect for the whole of August, it's going to be a crazy month as we narrow in on HDL Global. Lots of things cooking right now—probably too many.
XOXCO are nearing completion on the HDL Dossiers, a new part of this site which will help us keep track of our focus areas in a new and exciting way. That should launch in another week or two, depending on whether we send them timely feedback or not.
Seungho has been drawing like a madman as he finishes up the artwork for a series of animations that Eetu and I are putting into motion. As I type this, one of nine animation sequences is rendering in the background.
We've also started sending things to press. This week was 14 A-frame signs to be used in our venues. Next week we will be sending badges and other bits. From now until September 1st there are deadlines every few days so it's marathon mode.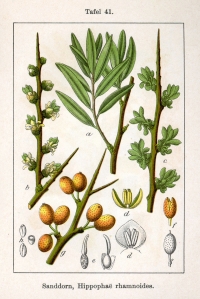 Sea Buckthorn berries are tasty
Tomorrow: catering decisions. Have you ever had a Sea Buckthorn Berry? They're delicious, good for you, and plentiful here in Finland. Highly recommended.
Speaking of food, Kigge, Liza, and Adam from INDEX stopped by for lunch while there were in town on other matters. It was nice to catch up and to hear about the Designing for Education student challenge they've just launched.
Everything else is proceeding as usual. The whole team is finally back from summer holidays and things are moving quickly. This week was tiring but good, a formula that we're anticipating a lot of in our near future.