Announcements
Printing Legible Practises
The book we mentioned last time is now—literally right now—being printed. Copies available at HDL 2013.

Posted by
Bryan Boyer
May 21st, 2013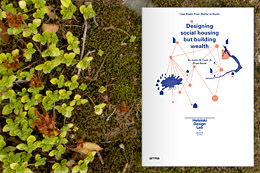 CASE STUDY
Strategically redesigning social housing to act as a stepping stone towards the formal economy
What is HDL?
Helsinki Design Lab uses strategic design to uncover the "architecture" of large-scale challenges and develop more holistic, complete solutions for improvement. We strive to advance knowledge, capability, and achievement in this discipline, regardless of geography or nationality. HDL most recently operated 2009-2013 and is now closed.
Categories
Memory lane (5 random posts)