HDL Global
HDL Global Day 3 in Pictures
After getting to know each other over dinner and then diving in to learn about strategic design with a series of lectures and panel discussion, the third and final day of HDL Global 2010 kicked off at Kaupungintalo, Helsinki's City Hall.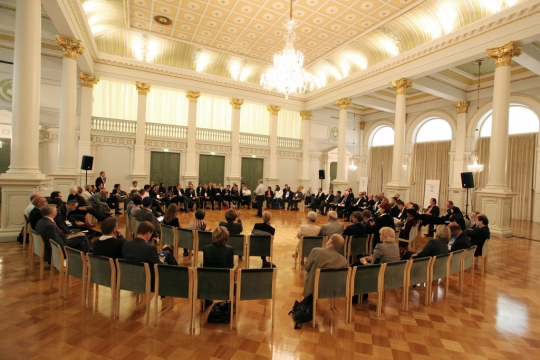 Why are "roundtables" so often square? Day 3 was held in a big circle to encourage a naturally inclusive conversation.
The building itself is a fascinating symbol of redesign. On the outside and in the banquet hall at the center of the building it's a grand 19th century palace. But everything in between was renovated at the height of Modernism in the late 1960s, creating a nice contract between the sleek lines of the new and the ornate decoration of the old.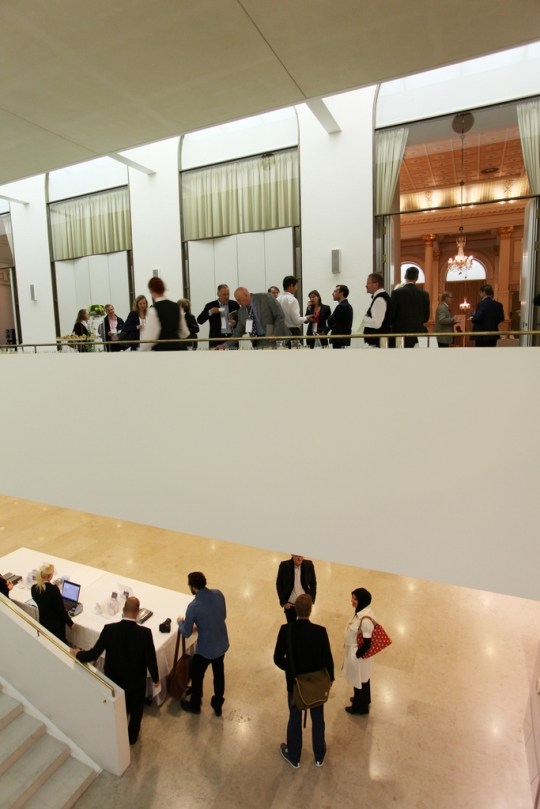 Friday was simple: two closed-door panel conversations with time and space to chat.
Alan Webber, founder of Fast Company magazine, moderated the opening panel on A Changing World.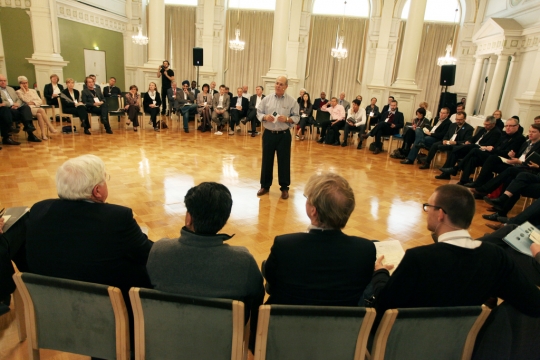 Marco moderated a session on the changing nature of leadership.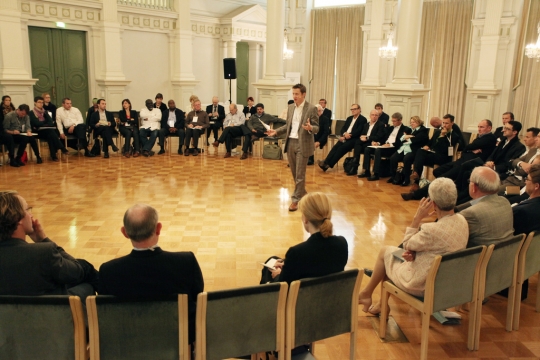 And we left plenty of time in between for people to meet and chat.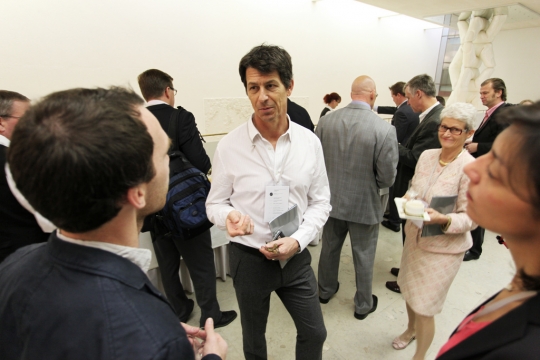 John Beard of the World Health Organization chatting with Ido Mor of Cheskin Value Added and Maja Kecman of the Helen Hamlyn Centre.