Weeknotes
Week 141
As I write this post there's a bubbling hive of activity behind me inside the Flanders District of Creativity in Leuven, Belgium. I've come to sit in the back of the room while the government of Flanders hosts a studio on child poverty. But more on that soon. This is the culmination of a particularly hectic week with two book launches in the US, some fast-paced work on a handful of projects in Helsinki, and now Belgium.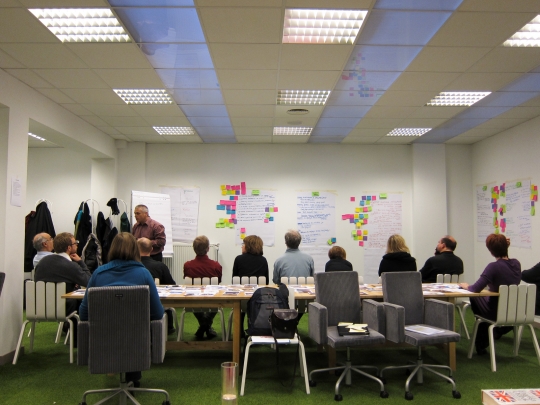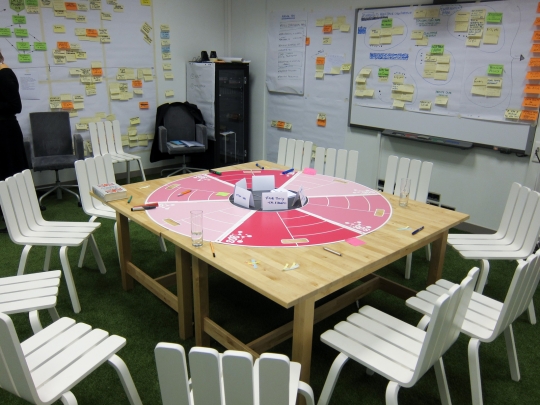 Let's start in New York. Justin, Marco and I were pleased to host a launch party for In Studio with Amb. Ritva Jolkkonen, currently the Consul General of Finland in New York. She very kindly welcomed a group of designers, NGOs, and public sector people for a gathering at her residence which features a rather stunning view over central park. Naturally, this is the one time (seemingly) when I did not have a camera on me. You will have to imagine the view.
On Tuesday Marco spent the morning presenting at and moderating a discussion for an event hosted by MIT's Collaborative Initiatives. I wasn't in the room, but from what I hear he did a bang-up job keeping a group of big-wigs on track.
Just to make sure we're not being lazy, we also hosted a book launch in Cambridge, MA that evening, seeing as we were already in the neighborhood. Turnout there was good and it was nice to see some familiar faces.
Back in Helsinki, I had a brief meeting with the Helsinki Ympäristökeskus (Environment Center) relating to our ongoing street food work and Dan and I had the pleasure of meeting Stuart MacDonald. Stuart was in town from Glasgow for an event hosted by the British Council. He alerted us to some of the strategic design work that is bubbling up in the UK, particularly around community planning. We'll be digging into that more in the future as Brickstarter ramps up.
Oh right, Brickstarter is ramping up.
Speaking of the UK, Dan was in London for something less than 24 hours to participate in a meeting of the minds that attempted to merge neuroscience with... urban planning!
Amidst all of this Aalto University reversed an earlier decision about the name of the school which contains the departments of art, design, and architecture. Previously they had announced that it would be called the School of Arts and Creativity, but after significant public uproar it will now be called the School of Art, Design, and Architecture. Personally I see this as very positive. Claiming 'creativity' as a namesake was not only a little greedy, but also rather devaluing of the disciplines that the school represents.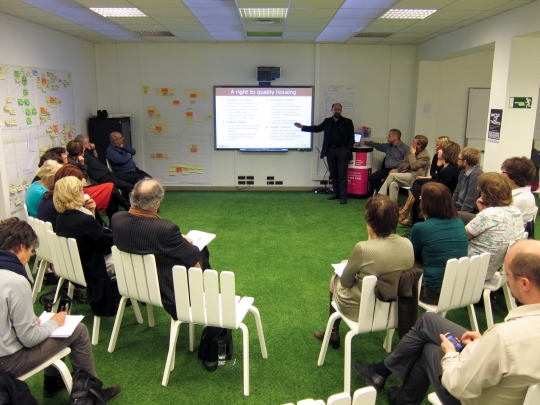 The studio here in Leuven is getting ready to make their final presentation so I will hastily close this weeknote and leave the details of what's happening here for the next post.